39%
Increase in Cyber Monday Sales
Challenge
honeygrow is a health-forward fast-casual restaurant chain that is quickly growing across the country.

A long-time client, honeygrow utilized our expertise throughout the 2021 holiday season with a specific focus on driving gift card sales as part of their Cyber Monday campaign. Typically our work with the brand had focused on awareness, driving web orders and third party app conversions, so this was new and exciting territory to cover.

While driving sales to a new product line would typically not be an issue, there was a wrinkle, the chain was in the middle of transitioning their tech stack and was only able to offer physical gift cards for this campaign. In years prior, digital sales had outperformed physical sales three to one.

We were tasked with exceeding 2020's total combined gift card sales for the period despite the absence of the most popular product. Challenge accepted.

Solution
Knowing that we were only likely to convert within a certain distance of each restaurant, we used hyper-focused audience geo-targeting around their locations in Delaware, Maryland, Massachusetts, New Jersey, New York, Pennsylvania, and Virginia. Gupta Media and honeygrow also collaborated to reach loyal customers with specific ad placement across the brand's social media channels.

Prioritizing accuracy and efficiency, we leveraged 1st party data to retarget past purchaser audiences, core brand evangelists, and highly-engaged followers of honeygrow's social media channels. This strategy ensured that our efforts didn't miss customers with the highest expected lifetime value (LTV).

In addition to targeting these high-affinity customers, we also engaged audiences with relevant interests in healthy food and living, similar retailers and restaurants, adding breadth and scope to the campaign. While growing honeygrow's customer base wasn't an explicit goal of this campaign, we were able to do so with a high confidence of driving gift card conversions in the process.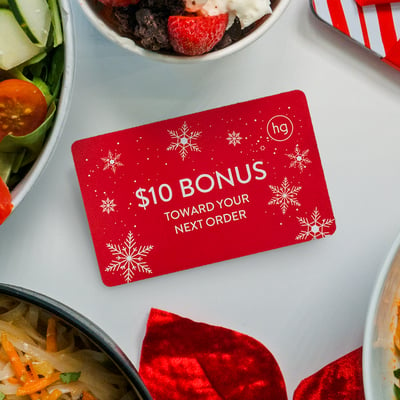 Results
Despite the lack of a digital option in 2021, honeygrow's 2021 Cyber Monday gift card sales far exceeded those of the previous two years. The 2021 initiative resulted in a 24.38% increase in total Cyber Monday gift card sales over 2020 and a 39.35% increase in cyber monday gift card sales over 2019. Moreover, physical gift card sales increased 443.48% year over year.