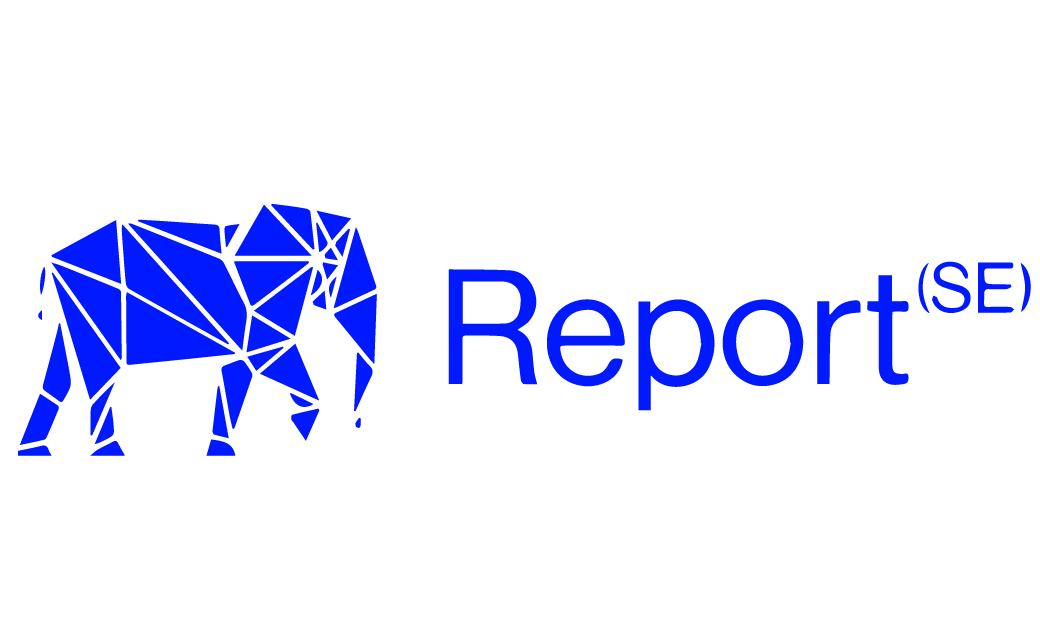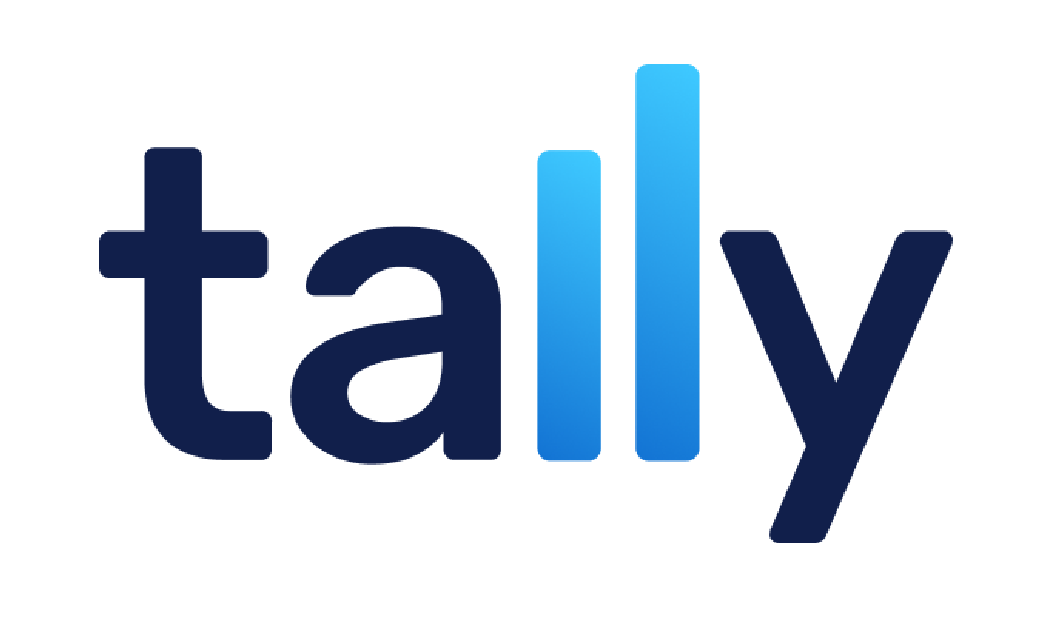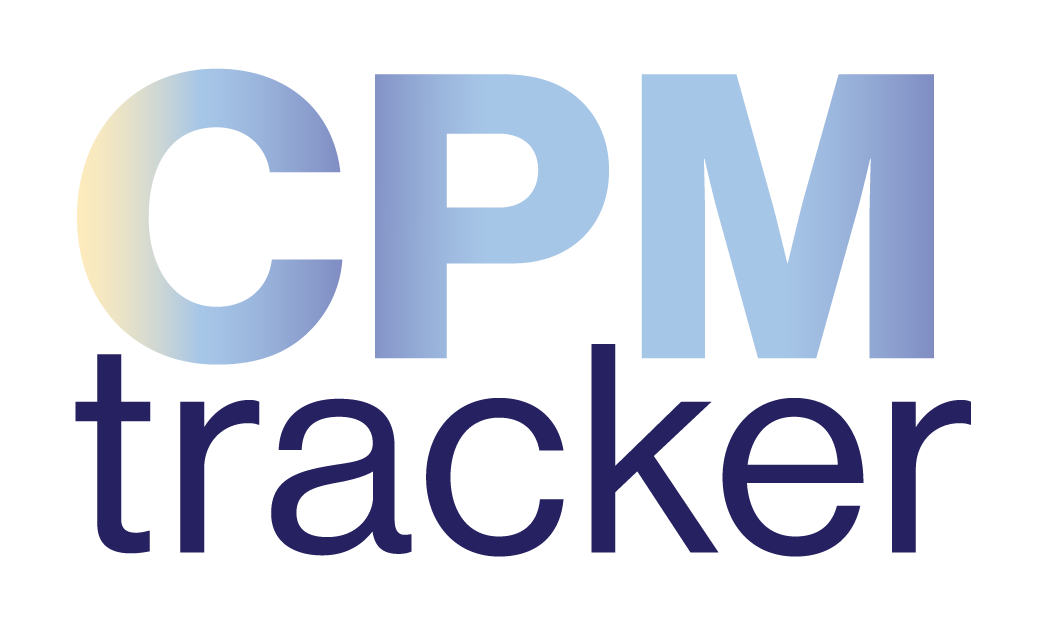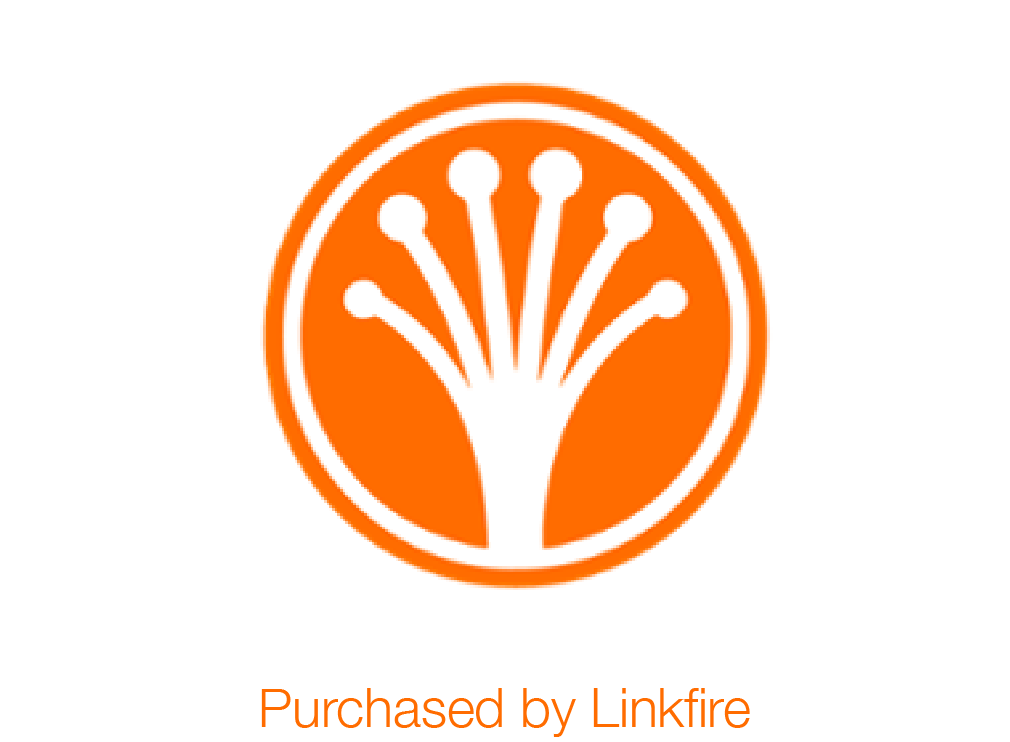 Our Approach: From Data To Action
Everyone has too much data. We build faster, smarter tools to make your marketing perform better. Custom integrations to unlock growth across all your key metrics. And predictive analytics to understand what happens next.
Because what you really need are better outcomes: A bigger return on your marketing investment. Better insight about which tactics are moving the needle. Definitive answers on defining the metrics that matter. That's where Report(SE) comes in.
FROM DATA TO ANALYSIS
Report(SE): Advanced Analytics
Get rid of your spreadsheet tabs. When we started 20 years ago, our breakthrough approach to high-impact performance marketing required technology that didn't yet exist. So our data-science team built an advanced-analytics engine that's powerful enough to analyze 20 billion ad interactions per year. Fully integrated with 12 major platforms, Report(SE) tracks every click in real-time, 24 hours a day, 365 days a year—enabling lightning-fast decision making. And with Report(SE), your reporting evolves over time—guided by your priorities and our expertise—to anticipate performance issues, eliminate manual reporting headaches, and provide at-a-glance analytics on your media investment ROI.
What it means for you: Real-time, transparent reporting for your most important metrics across all platforms, delivering insights that drive better decisions.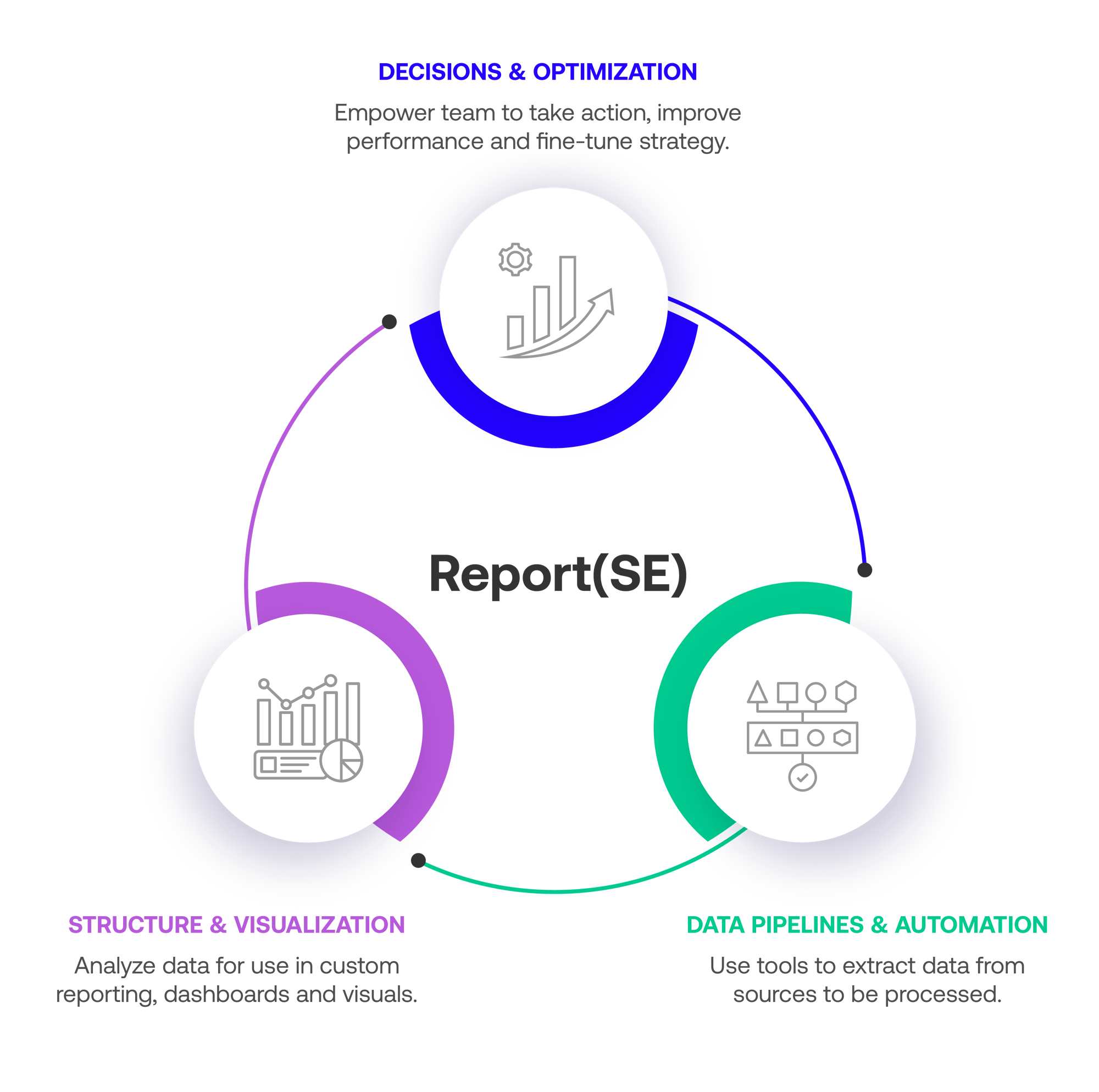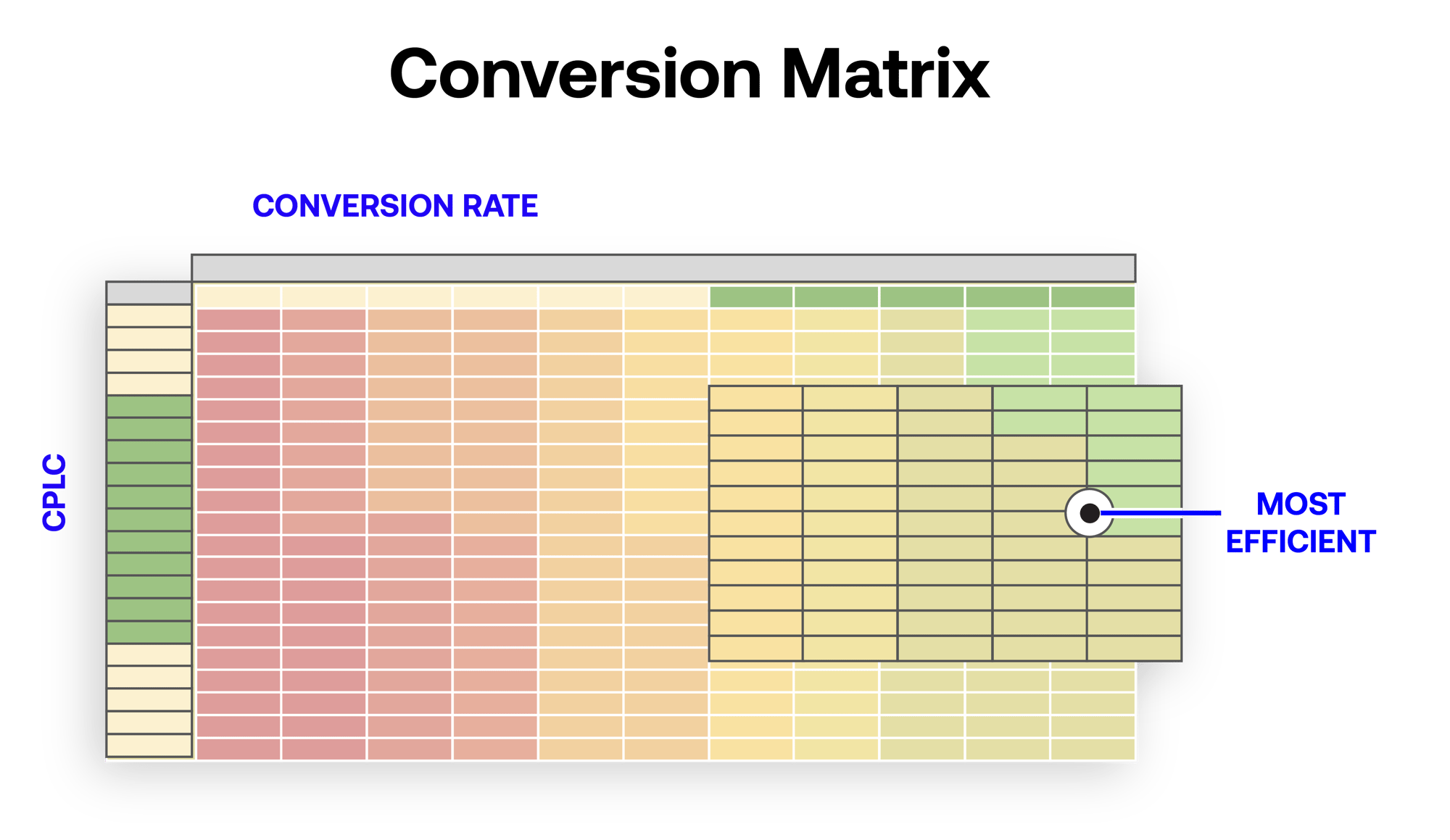 FROM INSIGHT TO ACTION
Custom Reporting: Data Science
When does it make sense to turn up the spend? Our custom reports integrate your data to analyze estimated CPLCs and Conversion Rates, unlocking the CPAs that will supercharge your business.
And that's just the beginning. Our Strategy & Analytics team offers services and expertise in how to unify your data reporting to give you a holistic view of performance. Sometimes the most important metrics to your business may live in other systems like Salesforce, Ticketmaster, or even just a spreadsheet. That's why our solutions are built to be extendable. Leveraging ETL Pipeline tools like Rivery and Supermetrics, as well as cloud-data warehousing via Google's Big Query and Amazon's AWS, we build custom dashboards that combine media metrics and business results to closely monitor overall performance, both top-down and bottom-up.
What it means for you: Confidence in your strategic approach, and lightning-fast optimization for your tactical plans.


BUILT TO SELL OUT
Tally Ticketing: Festival Analytics, Simplified
Festival data is complicated. Built by the data scientists at Gupta Media, Tally is a breakthrough ticketing platform that simplifies the music festival business by providing actionable insights based on immersive, real-time data reporting and predictive modeling—without the spreadsheets. In the festival business, every second counts. And Tally's ability to instantly translate raw data into actionable insights gives you a significant edge over your competitors.
What it means for you: Clear and concise reports, all in one place. View sales by hour, week, or ticket-type to get a clear picture of sales trends. Data-driven forecasting, allowing promoters to chart their course towards a sell-out.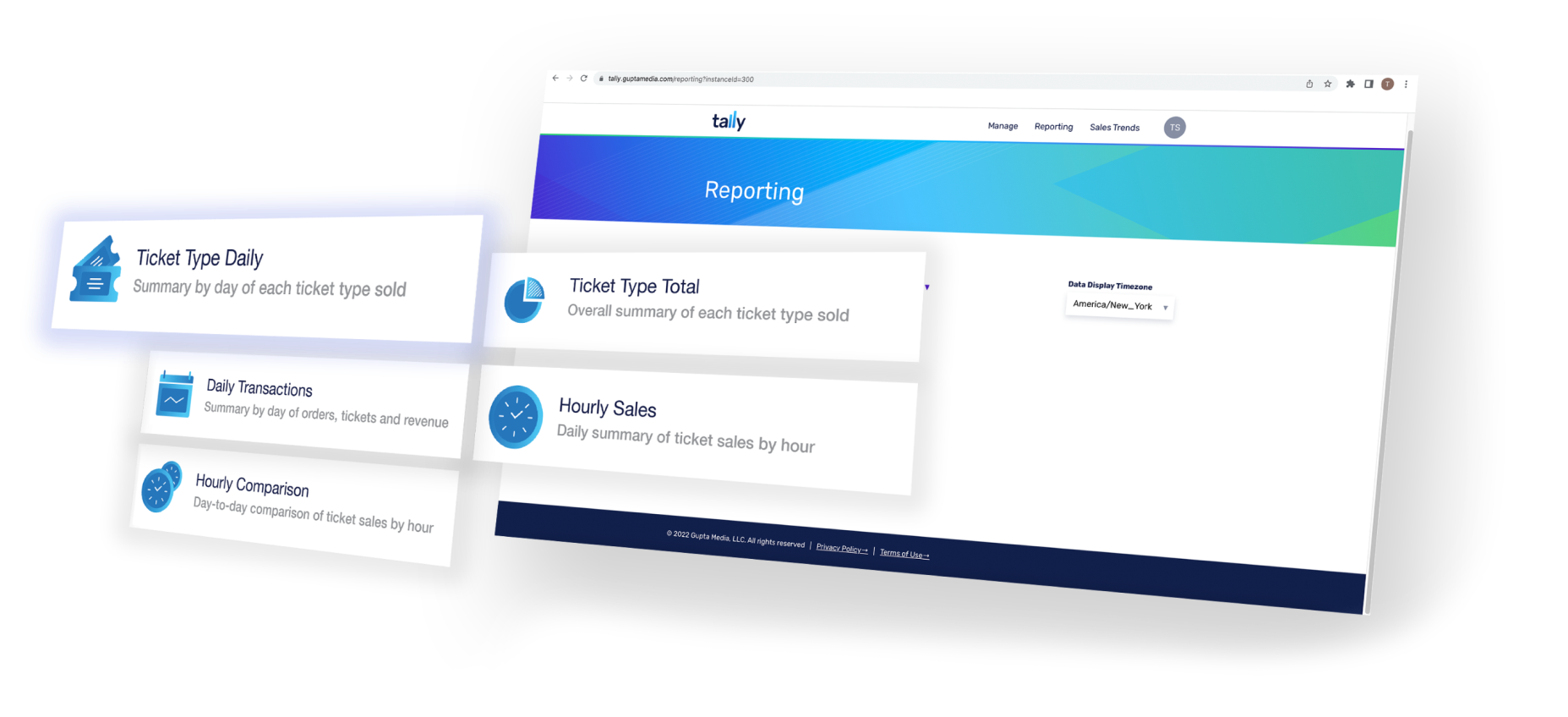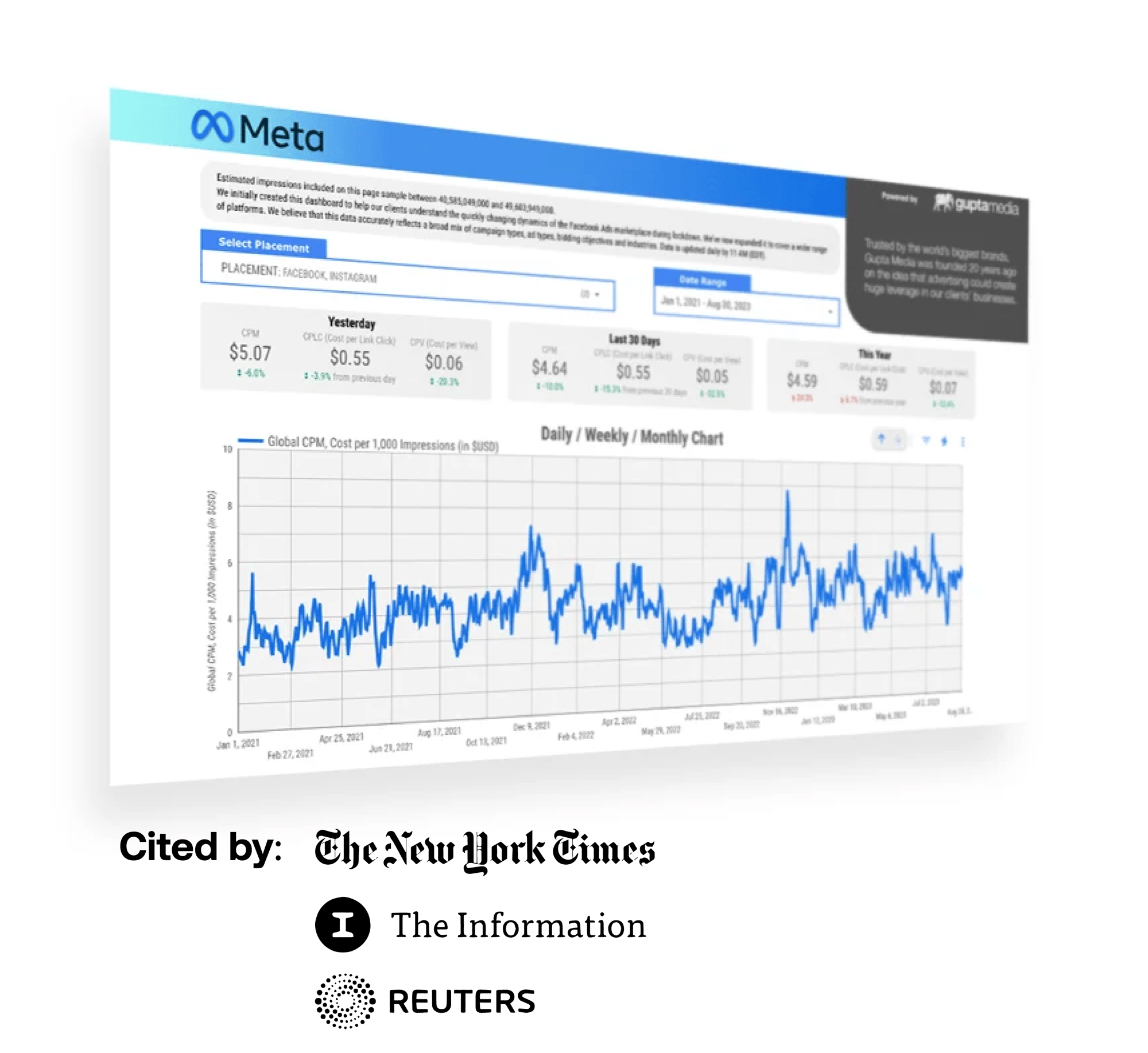 BUILT TO PREDICT THE UNPREDICTABLE
Social Media CPM Tracker:
The Source of Truth for Digital Advertising
When COVID-induced volatility hit the digital advertising world, Gupta Media's analytics team analyzed billions of data points to build an interactive Social Media CPM Tracker, which charts daily, weekly, and monthly fluctuations in the ad rates charged on platforms including Facebook, Instagram, and Google. Cited by news outlets and investment banks as the source of truth on real-time CPM data, the Tracker has now expanded to include global CPM rates on platforms including TikTok, LinkedIn, YouTube, Pinterest, and Snapchat, as well as detailed breakdowns of variances in individual advertising programs such as Instagram Stories and Reels, and Google's Display, Discovery, and Performance Max.
What it means for you: Strategic intelligence that helps advertisers and marketers see the future, by analyzing seasonal factors that can derail even the most well-tailored campaigns.



BUILT TO REACH THE WHOLE WORLD
smartURL: Unlocking Global Growth at Scale
In 2011, the world's biggest stars needed a magic trick: Their music lived in many places, on innumerable platforms. How could they make sure their fans' clicks landed them in the perfect place every time? The solution didn't exist—so we built smartURL, the first smart-link solution for the global music industry. Over the next decade, smartURL provided superstar brands and artists with unparalleled insight into user engagement, geography, and platform metrics. *Acquired by Linkfire in 2021.
What it means for you: Shorter links, and an even shorter path to the top of the charts.