What advertisers are learning about Google ads from the government's antitrust suit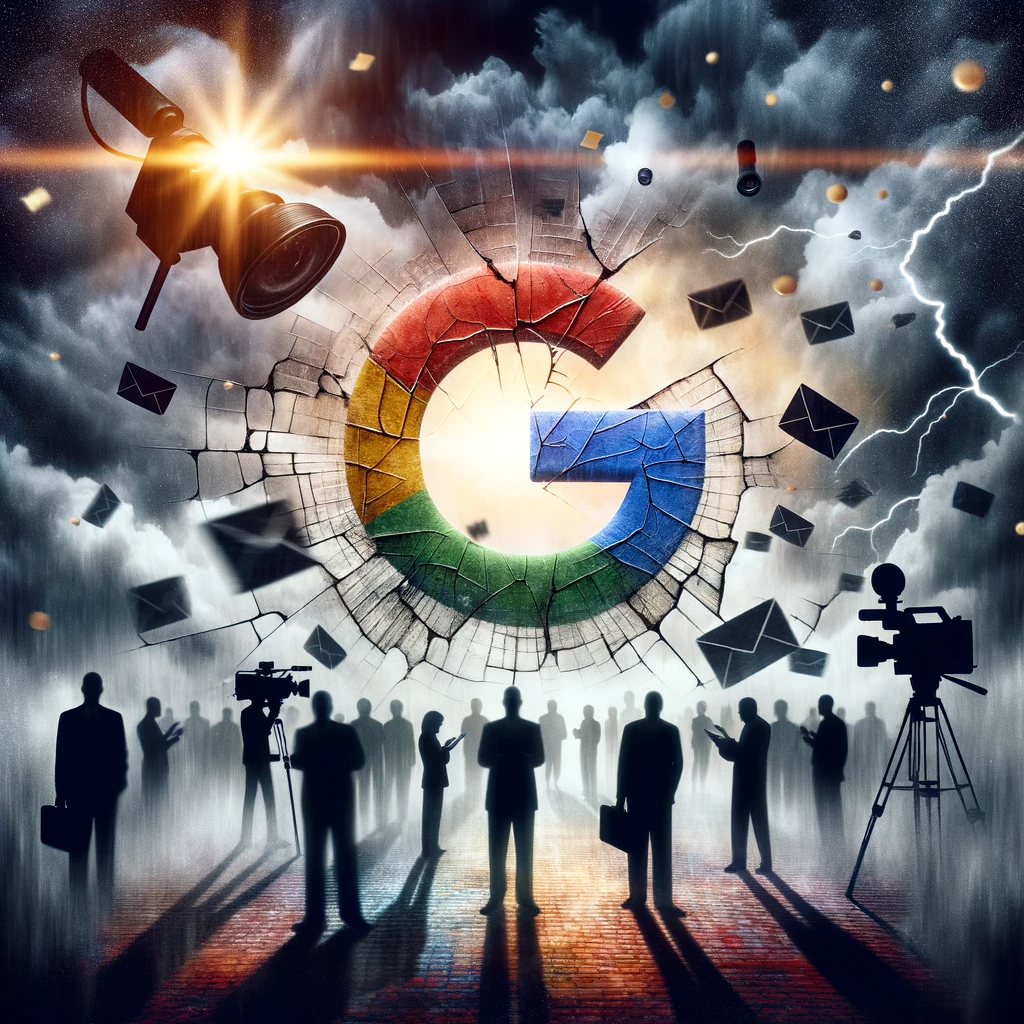 Questioned under oath in a government antitrust suit, a top Alphabet executive admitted what many industry insiders long suspected: Google inflated advertising costs by secretly raising its search-ad rates1 to hit internal revenue goals.
Regulators contend that's just the tip of the iceberg. One former FTC attorney claimed documents introduced at trial show "the Google search team and the Google ad team worked together to secretly boost commercial queries, which triggered more ads and thus revenue." Google has denied the allegation2. But former U.S. Attorney General Bill Barr, who directed the Justice Department's complaint against Google, doubled down last week when he wrote in the Wall Street Journal that "Google has manipulated its search product in ways that increase its revenue but degrade the experience for users."
Are Google's search ads fair?
Google's credibility in the online advertising industry took a hit earlier this year, when the company faced reports that it lied to advertisers3 about the placement of its video ads. Then came allegations4 that the company is illegally targeting ads to children on YouTube. Now, emails introduced at trial5 have drawn the government's focus to the core of Google's ad business: Search.
The government is suing Google for anti-competitive practices—such as signing multi-billion-dollar deals with Apple, Verizon, and others to maintain its market dominance in search, and then using that advantage to crowd out its competitors in other categories, including online advertising. Google controls 70% of the market for online search ads, according to the Justice Department's lawsuit, and an estimated 39% of the global digital ad market6, more than double its nearest competitor, Meta, and more than the next eight competitors combined.
Prosecutors are primarily concerned with whether Google's leadership in search amounts to a de-facto monopoly. For brands and agencies, the trial is also altering our understanding of Google's advertising business. Some of that material is simply interesting, as opposed to damaging, including new details of how Google's search rankings work and even a list of terms that drive the most search-ads revenue.
But Google executives have also testified that the company "tunes" the algorithms that govern its ad prices without telling advertisers, resulting in a secret tax of between 5 and 10%. (Industry executives interviewed by AdWeek scoffed at those figures, suggesting that the Google tax is much higher.)8 Internal emails released during the trial uncovered conversations between Google's ads team and engineers for the company's Chrome browser, discussing changes that would be "worse for users and product usability," according to a Google employee. In a 2019 email, the head of Google Search warned other execs that "I think we are getting too involved with ads for the good of the product and company."
Our take: Why it matters.
It's no secret that the cost of digital ads fluctuates wildly9—based on a variety of factors including an ad's audience targeting, creative, industry, and seasonality. In theory, advertisers are competing in a fair fight: Relevant ads with effective targeting will deliver a more efficient value. And yet, since so much of that competition takes place in a black box, some agencies and advertisers have long suspected all sorts of horseplay on the part of social-media ad platforms. In the absence of any definitive proof of wrongdoing, the system has escaped the kinds of legal and regulatory scrutiny that might upend the status quo.
But Google's admission strikes at the core values of digital advertising: trust, transparency, fairness. The relative simplicity of Google's search-ad model makes the company's revelations uniquely damaging. If you're bidding against a competing brand, that's fair. But if you're bidding against the platform itself—more specifically, against an inflated rate determined by Google's sales goals—that's fraud, pure and simple.
The Arbiter is a series of informed opinions, strategic outlooks, analytics-backed predictions, and tactical briefings from Gupta Media. Subscribe via email, Substack, or LinkedIn.
---
1 "Google Tweaks Ad Auctions to Hit Revenue Targets, Exec Says," Bloomberg.com, September 18, 2023.
2 The former FTC attorney, Megan Gray, writing in Wired magazine, initially made a more explosive allegation—that Google replaces organic search queries with terms that generate more revenue—but walked it back after Google refuted the allegation and Wired found the article "did not meet our editorial standards." For more, see "We Finally Have Proof That the Internet Is Worse," The Atlantic, October 7, 2023.
3 "Google Violated Its Standards in Ad Deals, Research Finds," Wall Street Journal, June 27, 2023.
4 "YouTube Improperly Used Targeted Ads on Children's Videos, Watchdogs Say," New York Times, August 23, 2023.
5 Justice Department exhibit, United States and plaintiff states vs. Google LLC, 2023.
6 "Companies with largest share of digital advertising revenue worldwide in 2023," Statista, August 29, 2023.
7 "Google quietly raised ad prices to boost search revenue, says executive," TheVerge.com, September 19, 2023.
8 "Ad Buyers Dismiss Google's Claim of 5% Ad Price Hike as 'Too Low'," AdWeek, September 22, 2023.
9 "The True Cost of Social Media Ads in 2023," GuptaMedia.com, October 5, 2023.