The Value of a Brand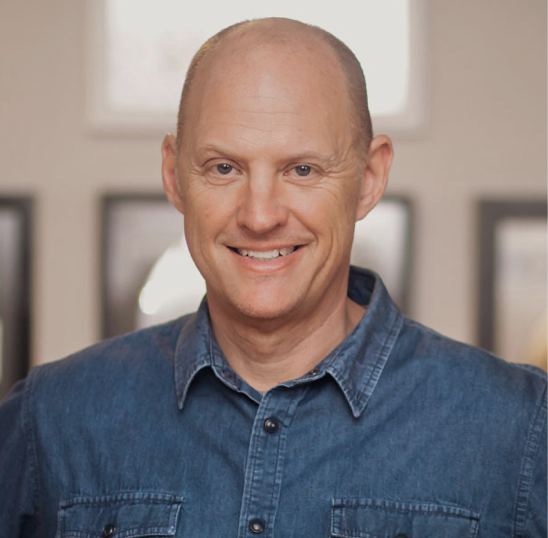 Pat Arnold
Brand. It's a term that's become genericized, overused, and flat-out misunderstood at times. Everyone talks about it and yet isn't exactly sure what it is, much less everything that goes into building one. Let's dig into that a bit because understanding the "what" is actually vital to a tangible understanding of the real and perceived value of a brand: the "why".
At Gupta Media, we fight for the idea that a robust brand holds exceptional power to deliver business results. Rather than getting lost in semantics and definitions, we start by asking our clients a few fundamental questions: What are your company's core objectives? What problems are you facing? And what do you believe in?
This becomes the formation of the Brand Truths. We work hard to express them in every brand touchpoint and interaction with customers. We strongly believe that persistence and adherence to Brand Truths create a lasting impact that resonates for years, and delivers both short and long-term results.
---
"A brand is not a logo. A brand is not a corporate identity system. It's a person's gut feeling about a product, service, or company. Because it depends on others for its existence, it must become a guarantee of trustworthy behavior. Good branding makes business integral to society and creates an opportunity for everyone, from the chief executive to the most distant customer."

― Marty Neumeier, The Brand Gap
---
At its best, a brand helps you stand out but differentiation can be difficult in this increasingly chaotic and oversaturated marketing landscape. Your image, at its strongest, can enhance the measurables of a business such as awareness and sales. Ask any CMO and they'll agree that organizations can no longer build a brand and wait for demand. A brand must be purpose-built to accomplish long-term awareness while delivering action (be it leads, sales, sign-ups, etc.) in the shorter term.
Let's not forget the most obvious… the product or service itself.
Thinking back to the Brand Truths, mentioned above, these should uncover the inherent greatness the product/service solves - the "why" it exists. Distilling them down to one (sometimes long) sentence, you can then arrive at your North Star and a rallying cry for the brand to follow.
Okay, now at this point, let's get beyond the definitions and speak tangibly about what branding delivers. More specifically, how it contributes to a business and the value it unlocks.
Ultimately, it's about developing affinity.
Branding methodology is less based on creation and more on discovery. Uncovering the core truths of what the brand offers and what the audience cares about, will lead to finding what is most authentic and sincere. Marketers are typically great at clearly communicating the rational "reasons why", however, the real power of a truly great brand is the ability to create emotional connections.
Telling the brand story in a way that articulates its purpose, while making sure audiences understand what you believe in, will generate something well beyond attachment. They will believe in you. They will identify with you. And most of all, they will be loyal. They can even become evangelists if treated well.
We structure this methodology with three components:
1. LIVING THE BRAND
At its core, branding is a design and messaging framework that gives a definition to how an organization tells its story. Not only does it outline "what we're saying" but it also drives home a sense of purpose. Branding introduces the unique ideals that guide the organization, as well as the visual identity that supports the positioning and adds a connected emotion.
A brand is most tangible in the customer experience - where it represents your values and how that comes through in every exposure. A strong brand also aligns your employees and potential talent - as a way to articulate your vision, mission, and values. It can reinforce and communicate how all of that "connective tissue" ties back to a main purpose.
In terms of ROI, branding also frames the real and perceived value of any organization or product through the articulation of what makes it attractive to the market, not just with customers but also potential investors. Whether you have a small startup or an international presence, having a strong brand can ensure you have resonance with every one of these personas. And, when executed thoughtfully and with great craft, the upside is nearly unlimited for growth.
And don't sleep on internal branding programs! Those are possibly more vital than custom-facing communications for overarching success.
2. COMMUNICATING THE BRAND
A communication framework is needed to help define the important messages that capture the face and personality of an organization. Thus, a brand usually starts with words and ideas and then becomes a symbol that reflects the organization's values. Pride, passion, and a sense of identity generate a depth of emotional attachment beyond just the quantifiable. Let the audience hear what you believe in. Let them hear the "spirit of the brand" - which is broken down with a verbal voice that has a counterpoint in a visual voice.
In verbal voice, a brand enables you to communicate your value proposition in a clear and compelling manner. It could be something along the lines of a tagline (which the digital age pretty much killed in its previous form), explanatory theme lines, or even strategic narratives to convey what you believe in. And when it's applied to business development or partnership opportunities, a strong brand narrative creates an atmosphere that's conducive to selling.
The visual voice is a landscape of ingredients and treatments to pull everything together. Words and images come together to tell your story and make it ownable. Imagery, symbols, colors, typography, and composition work together to enhance meaning and a nuanced way to add "feeling" to the rational part of communication. That's what gets to the psychological idea behind coherence in a brand.
3. EXPRESSING THE BRAND
A great brand system helps an organization bring together all the critical elements that are needed to express its value proposition in a clear and resonant way. Starting from those highest-level positioning statements, building through definitions of complex product narratives, and ultimately coming down to the most definitive boilerplate and "about us" copy, the story is brought together.
These foundations also help organizations increase market awareness, recognition, and memorability which can help companies stand out more effectively in this saturated marketplace. The natural starting points are core presentations, collateral, and bits of content that become artifacts and souvenirs of the brand experience to remind audiences of the emotional delight they get from the brand itself.
Designers readily take to this concept and create new things that add surprise and delight in all communications of a brand. That's the 'systems thinking' we tend to do automatically - taking the ingredients and bringing them together in new and surprising ways over time while still maintaining unity and consistency. Delivering an experience, a feeling, and a promise for something you stand for can extend your brand far beyond the narrow confines of any tight definition, and that's exactly how it scales!
Now, let's finish it off.
Once a branding system has been developed, there's a tendency to dig into the guidelines and codify everything to guide the work. The problem is that it absolutely must be pressure-tested first. The way the guidelines work best is for them to be developed AFTER the brand is launched to the market. We, as designers and marketers, need to play with it, get it out there, see what's working, and more importantly, see what's not working. THEN we can adapt and codify to drive the work in subsequent releases.
Sound familiar? Pretty much an Agile process, yeah? That in and of itself is the secret to creating scalable brands that achieve coherence rather than conformity.
You'll have to stay tuned for that in a follow-up post.
---
Cover photo credit: Kelly Sikkema - Unsplash.com