Threads by Instagram: A Marketer's Guide To Meta's New Social Media Platform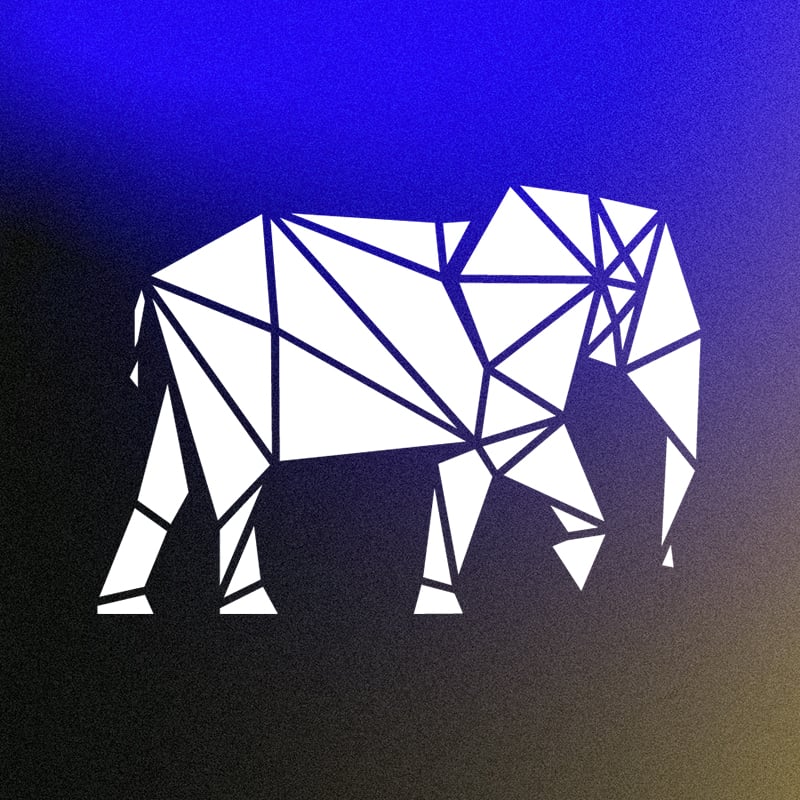 Gupta Media
The steel-cage match between Mark Zuckerberg and Elon Musk may be on hold, but the social media titans are finally going head-to-head with the release of Threads, Meta's new social messaging platform that is intended to compete directly with Twitter. (The new product reportedly began with a suggestion from a Meta employee: "Let's go for their bread and butter.") Threads launched in Beta with a few thousand invite-only participants including Dallas Mavericks owner Mark Cuban, then went massively viral upon its public launch on Jul 5, 2023, after which Zuckerberg reported the app had generated 30 million signups in less than 24 hours.
Is Threads a real-life Twitter killer? Perhaps, but not right away. Early users have pointed out a host of shortcomings: At launch, a user's default feed is curated by an algorithm, as opposed to showing them only the posts of people they follow. And Meta declined to launch the app in Ireland and the EU, citing privacy concerns. But if the early, rapturous hours of Threading are any indication, there's a pent-up demand for a new, text-based platform without the baggage that's increasingly been associated with Twitter—including, most recently, a temporary cap on the number of tweets a user can view.
What is Threads by Instagram? Who's it for?
Using the tagline "Say more with Threads by Instagram," Threads is built on Instagram's bones — but is geared towards sharing text-based messages as opposed to images. The basics will be familiar to anyone who has used Twitter: You compose a text message, or Thread (limited to 500 characters), and can make it visible either to your followers or to the general public. Users can then reply, Re-Thread, or Quote Re-Thread — similar to Re-Tweets and Quote Re-Tweets — to interact with the post.
And of course, a huge advantage for Meta in building Threads on top of Instagram is that Threads users won't have to start from scratch: When you sign up for the app, the default option is to bring your Instagram follows and followers with you. (This continues to happen automatically in the background as your friends sign up for Threads—you'll get notifications when people you follow, or follow you, join the platform.)
Already, brands like Amazon Music, Sony Music Nashville, Shake Shack, Pepsi, the Boston Red Sox, Sub Pop Records, the LA Galaxy, the Cleveland Cavaliers, Disney Music, Hollywood Records, Sound on Sound, Governor's Ball, the Women's Tennis Association, and Monumental Sports Network have dipped their toes into Threads — following celebs and creators from Shakira and Paris Hilton to Simone Biles and Susan Orlean. (At press time, @Instagram itself had 2.6 million followers on Threads and IG head Adam @Mosseri had 220,000.)
Also on Threads: The best performance-marketing agency in the world. You should follow them.
So how does Meta intend for people to use Threads? Here's what it shared at launch:
Share Your Point of View: "Spin up a thread with text to share your opinion or start a conversation. Attach links, photos, carousels and videos. Jump to the replies to get in on the action and react to commentary, humor and insight from others."

Control the Conversation: "Customize your settings and use controls to tune out the noise and manage who can see your content, reply to your threads, or mention you. Accounts you've blocked will carry over from Instagram, and we're enforcing the same Community Guidelines to help ensure everyone interacts safely and authentically."

Reach New Audiences: "Ways to discover more content and reach wider audiences are coming soon: upcoming features will allow you to search for, follow and interact with users on decentralized apps and services like Mastodon, and vice versa. In addition, creators may be eligible to be recommended to people who don't yet follow them."
Frequently Asked Questions: Threads by Instagram for Brands and Businesses
When will Threads be available for businesses? According to Meta: "Threads is available for all Instagram account types from creators to businesses to personal accounts (in countries where it is available). While we encourage businesses to experiment with Threads as part of their organic social strategy where it makes sense, it is an early experience."

Will Meta integrate Threads within Meta Business Suite for easier management? According to Meta: "We do not have plans to integrate with Meta Business Suite this year."

Can brands advertise on Threads? "At this time, there are no ads or monetization features on Threads," according to Meta. "Our priority is to build consumer value first and foremost, which allows us to explore how to build business value in a way that doesn't compromise the consumer experience."

What safety protocols is Meta implementing on Threads? According to Meta, Threads will be governed by the same Community Guidelines that are enforced on Instagram. This includes a ban on nudity, according to Instagram head Adam Mosseri: "We don't have any philosophical issues with nudity, we just can't verify age or consent unfortunately, which makes it a safety issue."

Can you delete your Threads account without deleting your Instagram account? Not yet! According to head of Instagram Adam Mosseri: "To clarify, you can deactivate your Threads account, which hides your Threads profile and content, you can set your profile to private, and you can delete individual threads posts — all without deleting your Instagram account. Threads is powered by Instagram, so right now it's just one account, but we're looking into a way to delete your Threads account separately."
Mark Zuckerberg elaborated in a Threads reply: "Our approach will be the same as all our other products: Make the product work well first, then see if we can get it on a clear path to 1 billion people, and only then think about monetization at that point."
How Brands Can Get Started with Threads by Instagram
Meta is making it extremely easy for existing Instagram users to get up and running on Threads.
Single Sign-on: After downloading the app, users are prompted with a single-sign-on — using their existing Instagram login and password — to register.

Followers from Instagram: Threads also allows users to "pre-follow" you, so if you have Instagram followers and they migrate to Threads, you'll already have a built-in audience. This functionality also works for brand accounts—if your fans already follow you on IG, and they opt to import their Instagram follows, you'll automatically bring them with you.

Automatic Profile Creation: There's a one-click option to bring your current profile, bio, and photo from your brand's Instagram account directly into Threads — voila!
How do you create and discover content on Threads?
Once you're registered for the platform, posting is similar to Twitter — only vastly simplified. At launch, there are really only a few ways to access content.
There's your Feed: At launch, this is a "curated" feature which includes posts from the accounts you follow, as well as algorithmically-recommended posts. (A number of users have loudly asked for a followers-only option, so we wouldn't be shocked to see that option sooner than later.)

And there's Search, which allows you to search for trending topics and users. As soon as you hit the Magnifying Glass, you'll also be prompted with a list of Suggested Follows.
How To Start a Conversation On Threads
Creating a new post on Threads is exactly as you remember it from Twitter — start with up to 500 characters of text, inclusive of emojis and URLs. Then, add up to 10 images or photos — which display in a sliding carousel — or up to five minutes of video.
Fans can then engage with the content by smashing the heart button for likes, or leave a reply in the Thread.
Alternately, fans can amplify the conversation by using Repost (akin to a Re-Tweet) or Quote (a la Quote Tweets, with a comment added on top of the Repost).
What's missing from Threads by Instagram—And What's Coming Next
Some users have noted the absence of a few key features from Twitter that don't exist yet in Threads—notably, the use of #hashtags, direct messages (DMs), and an edit button. But Meta indicated that several updates are likely to show up sooner than later. "We don't have a lot to share yet," according to Meta, "but we're working on improvements creators have shared in feedback." (On Threads, Instagram head Adam Mosseri acknowledged: "Very much a v1, there are lots of basics we need to get to and get to quickly.")
According to Meta, these improvements include:
Trends and Topics
Improved Search
Messaging
Threads and Mastodon: Why Threads Won't Be Just Another Twitter Clone
As users have migrated away from Twitter in search of more compatible platforms, one of the hurdles new platforms have faced is, well, platform fatigue. Do I really want to maintain yet another social handle? One emerging solution has been the creation and adoption of standards for decentralization and interoperability — meaning, users shouldn't be locked into a single platform. Instead, they should be able to talk to other platforms and be able to take their followers with them. Emerging Twitter replacements like Mastodon and the Jack Dorsey-backed Bluesky have been among the breakouts, and both are committed to interoperability. But those two platforms have chosen different standards: Bluesky using "The AT Protocol" and Mastodon using ActivityPub.
With the launch of Threads by Instagram, Meta has signaled that it supports interoperability — and chosen its horse in the race for a protocol. According to materials distributed at launch, Threads will soon support the ActivityPub protocol, which will allow it to interact seamlessly with Mastodon. While there's no hard-and-fast timeline for when this will be implemented, the implications are huge for a federated user base between Threads and the already-popular Mastodon.
When it happens, here's how Threads users and Mastodon users will be able to interact, according to Meta:
You'll be able to follow and be followed by users on other apps, including Mastodon.

You'll be able to "see content from Mastodon users you follow in your feed apps and interact with it like any other thread," according to Meta. "Your content can also appear on Mastodon if you're a public account or are private and approve Mastodon followers."

You'll be able to "search for the profile of a user, then choose to follow them on Mastodon without leaving Threads."
Threads users will also be able to take their followers with them if they decide to leave Threads for Mastodon: "You'll have ownership of your data," according to Meta, "meaning you [will] have the option to move your profile and content to another service at any time."
--
Image credits: Meta