2.9x
Lowered Pinterest's CPA
Challenge
Founded in 2011, Industry West began as a search for the perfect dining chair and has since evolved into a vast array of modern, artisan-crafted furniture and decor. With Pinterest being a visual platform where people seek inspiration for furniture and decor, advertising on the channel was a natural fit. Pinners are 1.2x more likely to enjoy shopping for home decor and are over 2x more likely to say Pinterest is the most influential site for room decor compared to social sites. In fact, over 85% of home decor shoppers say they're browsing Pinterest to find ideas.
Our challenge was to transition Pinterest from being an awareness and inspiration channel for Industry West to an effective sales channel by lowering cost-per-purchase and increasing returns.
—

Highlights

Launched campaigns using Pinterest's conversion objective

Improved creative

Used shopping ads to show a wider variety of products
—

Impact

Increased ROAS by 3.1x

CPA lowered by 2.9x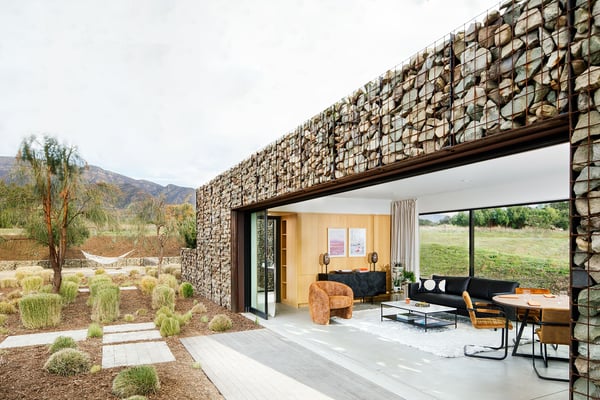 Solution
Our first step was launching campaigns using Pinterest's conversion objective, so that bids would be optimized to achieve our goal of a lower cost-per-purchase. This optimization method helped us reach people with higher purchase intent.
We tested a number of targeting strategies across keywords, interests, and audiences. We utilized keyword and interest targeting to reach people searching for or showing interest in specific product types (chairs, stools, tables, sofas, etc.) and honed in on the ones that performed best in terms of driving sales. We retargeted site visitors and email subscribers to drive efficient purchases from people with existing awareness of Industry West, while expanding prospecting through actalike audiences.
We worked with Industry West's design team to improve the creative used in Promoted Pins by following best practices, including using eye-catching imagery and text overlays to provide context.
We also used Shopping Ads to promote a wide array of Industry West's products. These ads use data from Industry West's online catalog to show Pinterest users the products that are most relevant to them. Using Pinterest's product grouping capabilities, we segmented campaigns by product type and top sellers. In addition to prospecting, we used dynamic retargeting to reconnect with people who visited Industry West's site, reminding them to purchase.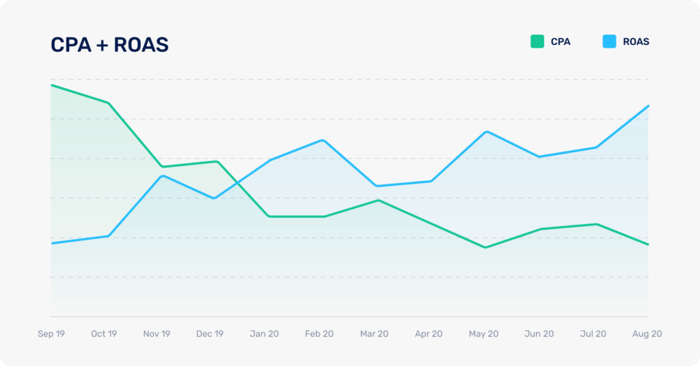 Results
Throughout the course of a year, we achieved consistent decreases in cost-per-purchase and increases in return on ad spend. From September 2019 to August 2020, CPA on Pinterest was lowered by 2.9x and ROAS increased by 3.1.
"In the past we'd always just thought of Pinterest as a window shopping platform, not one that would actually lead to a last-click attribution on our site. We're excited to see how Gupta Media has been able to make Pinterest a successful conversion channel for our brand."
Ian Leslie
Industry West