Challenge
Vertica is the core analytical platform product group within Micro Focus, enabling top data-driven organizations to achieve predictive business insights faster and at larger scale than any data analytical platform on the market. This is a well-established and competitive space and they often find themselves up against companies such as Google Cloud, Amazon Web Services, and Snowflake.

B2B campaigns are often limited to industry publications and LinkedIn, target smaller audiences, and require multiple touchpoints. All of these factors, coupled with a long purchase cycle make these campaigns expensive.

Understanding these constraints, Vertica knew it needed to run a campaign that would break through the clutter to effectively drive white paper and software downloads in global markets across North America, Europe, APAC, and South America.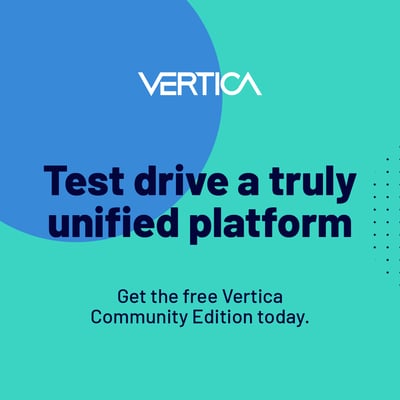 Solution
Instead of inundating the Vertica audience using traditional B2B channels, Gupta Media redefined how marketers could reach business decision makers. Building on the insight that these users spend just as much time in B2C environments, targeting was redesigned to capture this same audience on platforms typically thought of as too casual for the audience such as Facebook, Twitter, and Reddit.
Focusing our campaign on socials, we were able to bring qualified users - data leads, CTOs, and engineering chiefs - into the funnel at a fraction of the cost. Vertica also partnered with creative agency Tank to design ads that resonated with key decision-makers in their target industries.

In the consideration campaign, we matched creative and white paper content with the most qualified audiences for each industry. As users downloaded white papers or interacted with Vertica, they were hit with new advertising, prompting a free trial of their service.
This level of segmentation allowed us to set CPA targets based on region, audience, and action. Trackers and data reports were created to quickly and efficiently optimize data to improve campaign results.

Results
The awareness and consideration campaigns were a huge success, driving over 8,000 white paper downloads across Facebook, Display, and more.
The action campaign drove 3,000 free trial downloads, a 174% increase in the first three months (compared to the three months prior).
Looking back, more than 86% of white paper and free trial downloads came as a result of our paid campaign.